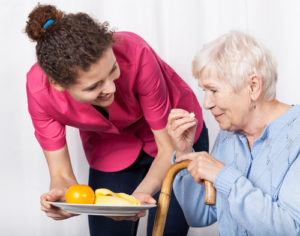 There are two distinct types of caregiver situations: the most common one where caregiver tends to a senior one but lives in their own residence and the one where the caregiver shares a home with their client. Sometimes the second option is the only possible one, especially if your senior loved ones cannot take care of themselves anymore or are at constant risk due to their condition.
Live-in caregivers offer the same services as regular caregivers but help provide personal care, ease daily activities and offer nursing services. Live-in caregivers can also help by preparing meals and performing light housekeeping. However, before you look for the live-in home care Venice service, there are some things you will need to provide for the caregiver and discuss with your senior loved one.
A Separate Room
The most important item on any live-in caregiver's list is having separate accommodation. They will need to have a fully set-up room to live and sleep in. You will need to provide a bed, a desk, a chair and anything a person might need in their private quarters. It is important to provide the caregivers with conditions for a good night's sleep so that they can perform their duties well-rested. Additionally, the client is asked to provide food for live-in caregivers.
Storage Room
Live-in caregivers also need a room where they can keep their hygiene items like hair brushes, toothbrushes and soap. Ideally, you will be able to provide a separate bathroom, but if you cannot, make sure to get an additional cupboard for their personal belongings.
Discuss the Concept with Your Senior Loved Ones
Having a stranger move in can be traumatic and unnerving for some seniors, which is why it is important you discuss the concept with them first and then get them acquainted with their new roommate. If you do not, senior citizens can either be intimidated by the caregiver's presence or extremely unfriendly and uncooperative, making the caregiver's job a nightmare.
Qualifications and Personality
Since the caregiver will be spending hours upon hours looking after your senior loved one, you need to check if they are qualified to perform the task. Inquire about their previous experience and skills, and try to get a recommendation from former clients. You can even check their criminal record. Fortunately, if you hire a caregiver through referral services offered by A Better Way in Home Care, you can rest assured that we have done all routine background checks and have made sure you get the best care for your senior loved one.
The other important part of the caregiver's persona is their personality. As they will be keeping your senior loved one company, make sure the two connect and work well together. Apart from being patient and kind, the caregiver has to be someone your senior loved one will enjoy spending time with. This is why it is important to work with your senior loved one in order to find them a perfect match.
Have a Backup Plan in Place
Last but not least, you have to know that a caregiver has a life outside of their line of work. And while their main focus is to take care of your senior loved one, they too can come across a family emergency and experience personal issues. Apart from that, caregivers need to have some time off at night. Typically caregivers get 8 hours of time-off. This is why it is important to have a backup plan in store during their free-time or in case the caregiver becomes sick or has a personal emergency. Find someone who can fill their place while they are gone.
Home Care Venice
A Better Way in Home Care can take care of this for you as well and provide a replacement if your chosen caregiver takes a leave of absence. Our mission is to form the best caregiver-client match and offer only the best home care in Venice, Los Angeles, Beverly Hills, Hollywood and other locations. Contact us if you need any additional information about our caregiver referral program.