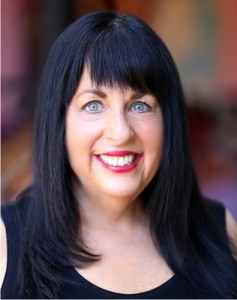 "For many families, getting care for a loved one is one of the most difficult decisions they will ever have to make. Whether the client is recovering from an illness, needs long term care or is terminal, this decision is often fraught with fear, questions and concern. It can tear a family apart. Our philosophy is one of dedicated commitment to helping Los Angeles families and the community you choose the very best in-home care, focusing on the right match of client and caregiver."
Our founder, Steffi Gaines, has a deep and abiding love for her work, and a passion for helping others. Steffi is
an industry expert in the field of in home care and is authorizing a helpful book on the subject. Steffi is determined to provide an alternative to the world of board and care, assisted living, and convalescent facilities that allows people to stay in the loving intimacy of home, surrounded by
comfort and familiarity.
Dear Friends,
This beautiful poem really touched me. I hope it touches your heart as well. Please share it with everyone you know.
I Am Not What You See!
Copyright, 1985 – by Lorie Pope Pauly
I didn't always look this way, all wrinkled and sagging, hair wispy and gray.
My teeth in a glass, my muscles grown frail, my vision fast failing, skin sallow and pale.
You might be surprised, had you seen me at eight,
with eyes bright and eager, awaiting life's fait.
I ran with swift feet, and sureness of gait, each day was so sweet, adventures so great!
At twenty, the world was at my command, my future so rosy, my time in demand.
At thirty, I'd conquered many a foe, well loved and respected, by those in the know.
At forty, established, with wealth and some fame, my goals half accomplished, my deeds won acclaim.
At fifty, successful, with future assured, all systems were "GO", all holds were secured.
How could this happen? How could this be?
How could someone play this trick on me?
While I wasn't looking while I didn't see, somehow an old body, was traded for me.
I stagger, I tremble, I drool, I complain.
My limbs won't sustain me, my body knows pain.
Now dawdling, no dreaming, what happened to me?
Where is that person, that I used to be?
You see me defeated, exhausted and slow, my life almost ended, my time running low.
Be gentle and kind, as you tend to my needs, in caring for me, you are planting your seeds.
For someday, it may be you in this place, submissive, and broken and in need of God's grace.