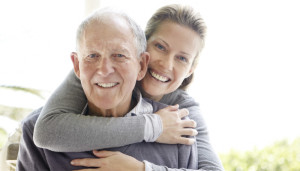 As time goes on, your parents will become elderly and will not be able to live on their own.  This may be as a result of a medical condition or just due to growing older.  It does not matter how it happens, but the truth is that your parents will need Beverly Hills senior care.  If you or someone in your family plans to provide senior care for your parents, there are some things that you need to know in terms of Beverly Hills home care services.  Home care services can help to answer any questions that you may have.
The following are some general erroneous beliefs that people often have when it comes to senior care:
Medicare will take care of the expenses associated with senior care.  A majority of people think that Medicare will take care of their parent's overall healthcare related expenses. However, this is not true for two reasons.  As your parents get older, their health related expenses will increase.  They will go to the doctor more often and need more medicine.  They might even need assisted senior care.  Unfortunately, Medicare will only pay for doctor visits, medicine, short-term rehab services and a few select medical procedures.  It does not cover assisted living.  So, be aware of the coverage and limitations of certain health policies.
Only professionals can provide senior care.  You don't have to be a professional in order to take care of elderly people.  It does not require a degree or even a certificate to do so.  All you need is someone who has basic training in home care. Quality Beverly Hills in home care providers are available and there are plenty of people who are trained in assisted care.  It will depend on what your parents need, but this type of care involves planning and cooking meals for your parents.  It also involves doing light household chores as well.  These might seem like small tasks, but they can make a huge difference when it comes to elder care Beverly Hills.  Assistants can also help to keep the everyday routine in order.
Quite naturally, your parents might need 24/7 medical assistance.  If this is the case, then you will need to hire a licensed professional caregiver Beverly Hills. There are plenty of qualified licensed caregivers as well.  If the overall budget is a concern, then it is easier to keep down costs when someone within the family provides this necessary care.  It will help to reduce your parent's medical expenses.
An overall plan is not needed.  People who provide Beverly Hills senior care without having a long-term plan of action can create problems for themselves.  Naturally, you want your parents to have more mobility, independence and good health.  This will make it easier for caregivers to make their patients healthier.  Your parents may not be as healthy as they used to be.  A long term plan of action that makes them healthier can make things easier to quantify and be a less stressful part of assisted living.
It is easy to be a caregiver.  Yes, there will be plenty of difficulties and unforeseen circumstances when taking care of seniors.  This is why you must also have a plan that will address your stress level.  This applies when you are working and also when you are at home.  Less stress means that you will remain healthier.  You will be able to take care of your parents just as competently as professional caregivers. When it comes to Beverly Hills caregiving, there are a lot of professionals who can handle this for you, if you are completely stressed out and need a short break.
Talking to your parents is essential because you have to know what they want and need in home health care Beverly Hills.  We can help you to determine this if you need help.  This is so that your job is not as hectic and your parents are happy and content overall.  It is very important that you find the balance between caring for both your parents and yourself.
Someone is taking care of your parents, so don't worry.  A lot of people assume that just because someone is taking care of their parents, they have no need to worry.  This is not true in terms of care giving.  Beverly Hills professionals will address your parents' needs and your concerns all at the same time.
Even though your parents might have a caregiver, or in home care Beverly Hills, they will need your help too.  You should still shoulder some of the overall responsibility of your parent's care.  Be an active part of your parent's lives.  They need to know that you still love them and are available when they need you.  They will still feel needed and loved, which will not stress them out as much.  This in turn will provide peace of mind for you and show that they are getting the best senior care in Beverly Hills.  Quality home caregivers can help to give both you and your parent's peace of mind.
It's critical that you find a caregiver who matches your needs.  At A Better Way In Home Care we do just that.  Call us today, and we will be pleased to answer all of your questions at: (323) 650-2211.