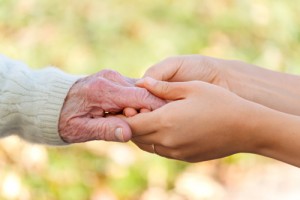 The home healthcare industry is on the rise and there are plenty of options for clients who are need assisted care Beverly Hills.  With the large numbers of baby boomers, a lot more people are in need of home healthcare Beverly Hills.
But, how do you know how to choose the best options?  A Better Way In Home Care has solutions for you.  Even though affordability is a huge concern, keep in mind that you must also be concerned about the overall care and health of the person in question.  ABW wants its clients to remain independent and healthy for as long as possible.  This is why we have different types of Beverly Hills home healthcare.
Working with loved ones who have a newly diagnosed medical condition can be very hard to do.  This is really the case if you don't know anything about medicine and how to provide care for such a condition.  Not only is it hard, but also frustrating.  It can be difficult to find comfort for your loved ones.
When you hire a licensed home healthcare professional, this added assistance can do wonders to get rid of stress and ensure that home visits are even better.
Many times, the elderly might like it better if you get recommendations about their homecare from an outside source.  If your parents are fussy about what they eat or don't want to partake in physical therapy treatments, then it might be easier to have a homecare professional to have the forceful voice that ensures that your loved one remains healthy, content and independent for an extended amount of time.
As a matter of fact, Beverly Hills caregiver assistance for your parents will make it easier for them to remain independent and have more control over their future.  You loved will be able to continue living at home and go through their daily routine.  This will help them and make you rest peacefully at night.
Most Beverly Hills caregivers are extremely compassionate and caring when it comes to their clients.  The bond created can make them a valuable part of any family.  Regardless, of your exact needs our professional home healthcare in Beverly Hills can assist you.  Call us today at: (323) 650-2211.