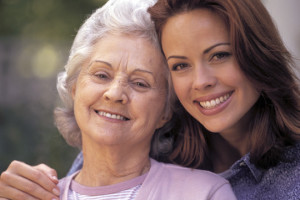 At A Better Way In Home Care, we strive to help clients continue being independent and maintain their dignity.  Elder care Beverly Hills is a skill we have become experts in.
ABW is committed to supplying the best home care services to every one of our clients and their families.  We only employ top-notch Beverly Hills caregivers and make sure that they are suitably matched to each client.
Caregivers with compassion.
We simply have very high standards for the caregivers in Beverly Hills we introduce to clients.  We screen all caregivers and will only recommend the ones who have the right level of experience.  They also have to meet our very high standards and have high levels of compassion.
These caregivers also have to pass large amounts of background and reference checks.  As can be expected, only a few applicants are able to meet our rigorous standards and receive an offer to work for ABW.  When you meet our carefully selected caregivers, you will see the difference and realize the lengths that we go through to ensure that we have the best caregivers.
Sometimes it is hard for the elderly to continue their daily routine because of their age or the state of their health.  We help our clients to do things such as dress, eat and get around in general.  Our caregivers work according to your preferred schedule.  It does not matter if you need 24/7 care, weekly or just a few hours of care per day.  ABW can work the schedule that you need.
On a average day, help might be needed with things such as putting on clothing, personal hygiene, eating food, taking a bath, getting around, keeping your balance and transportation.  Regardless, of your exact needs our professional home care providers Beverly Hills can assist you.  Call us today at: (323) 650-2211.