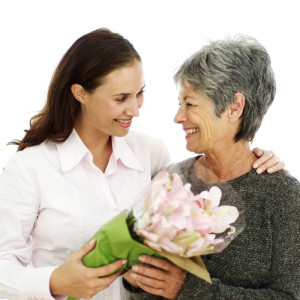 Taking Care of Our Parents Health As They Age
As your parents get older, they will begin to have more health issues.  Our home care Beverly Hills agency understands your needs. This is a common part of life, but you should account for the kind of assistance that they will need in the future.  This is especially the case when there are medical conditions that will need constant monitoring by a doctor.  Quality caregiving Beverly Hills is essential.  The following are reasons for why frequent doctor visits will be very important.
Eye Examinations.  Proper eye care has a huge importance and is even more important as you get older.  There are plenty of eye diseases that can arise with aging.  For anyone who is younger than sixty, it is essential that your eyes are checked bi-annually.  If you are over the age of sixty, then your eyes should be checked annually.  If you stay on schedule with your eye care screenings, you can keep your eyesight longer and get treatment for eye conditions such as cataracts, glaucoma and macular degeneration.
Hearing Examination.  When you get older, you will not be able to hear as well.  Hearing examinations should be done every three years in order to determine if you are experiencing hearing loss.  Also, if you get these examinations done as scheduled, you will be able to tell if you are losing your hearing a lot quicker.
Examine Your Bones.  As you get older, your bones will not be as strong.  This will become even more of a problem if you are not a healthy eater.  If you have had previous fractures, your risk for long-term medical issues will be greatly increased.  Speak with your doctor and request a bone density test.
Screen for Cholesterol.  If you eat right and exercise, this can do wonders to control your cholesterol levels.  But these levels should also be monitored on a regular basis so that you can deter diseases that cause strokes and heart attacks.  For anyone who has high cholesterol levels, a healthy diet and medicine can get these levels in check.
Vaccinations.  Update your vaccinations.  Make it a priority to get vaccinated for the flu.  For the elderly, this can greatly help to stop diseases.  No one likes to go to the doctor, but you can stay healthy and treat many diseases in the early stages.
Rectal Examinations.  This is one examination that most people dread, but you need to get it done annually.    It is a great way to detect signs of cancer that can be seen in the early stages.
Additional colon cancer screenings. It is essential that you get a colon cancer screening once every ten years.  This will detect it in the early stages.  If you are fifty or older, address this issue with your doctor right now.
Breast mammogram and examination.  When women age, the risk for breast cancer tends to increase.  It is imperative that you get a yearly mammogram and breast examination.  Yes, it is good to do self breast exams but, professional exams will ensure that your breasts are not filled with cancer.  A mammogram should be done every two years.  However, if cancer is in your family, it should be done more often.
Pap smear and pelvic examination.  Contrary to belief, elderly women should still get pelvic examinations and pap smears.  This will show if there are medical conditions like incontinence or cancer.  You should get a pap smear every three years.
It's critical that you find a Beverly Hills caregiver who matches your exact needs.  At A Better Way In Home Care we do just that.  Call us today, and we will be pleased to answer all of your questions at: (323) 650-2211.