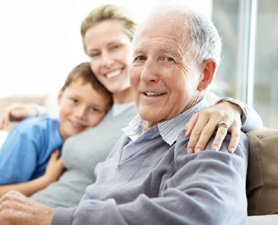 Caregivers Beverly Hills
Creating a Successful Relationship with you Beverly Hills Caregiver
You choose a new caregiver to take care of your relative via in home care services Beverly Hills.  You carefully did your research and selected the best caregiver Beverly Hills for your parents. It does not matter if you need a full time or part time caregiver. So far everything is working out fine.  Your caregiver is fitting right in with the family and your loved one really likes her.  But, how should you nurture this type of relationship so that everything continues to go well?  The following are a few things that you can do to make certain you have a successful relationship with your caregiver.
Setup a Few Boundaries
A live in caregiver relationship requires a lot of attention. A lot of people will not need a live in caregiver, but there are some who will.  Your caregiver will need his or her own personal living space.  This means someplace where they can put their personal items and wind down when they are not working.  The best setup would be to provide a separate bathroom and bedroom for your caregiver.  If you do not live in a home that can accommodate this type of arrangement, then provide other types of personal space for your caregiver.  For example, map out a specific section of your home that your caregiver can call hers.  Think of this arrangement in the same context that you would for a roommate.  Basically, do not enter this particular space unless given permission by the caregiver.  Yes, it is your home, but your caregiver will need her own space.
Give your Caregiver A Minimum of Two Job Reviews per Year
Your caregiver lives with you, but you are paying her to do a job.  Don't let things become so casual until you forget why she is there.  The caregiver is there to take care of your loved one.  Make sure that your caregiver does not get too comfortable and diminishes the importance of taking care of your loved one.
The best way to handle this is to review your caregiver's job performance at least two times a year.  Get the opinion of everyone who witnesses the interaction between the caregiver and your loved one.  This could be your family, physical therapists, neighbors and doctors.  Review your caregiver in person and talk about future goals that should be met.  Give the caregiver a chance to express her job concerns as well.
A good employer will give reviews, set goals, get feedback, express concerns and offer solutions.  You are a private employer, so these things should be taken seriously.
Constant Training
Of course, you want the best care for your relative.  One of the best ways to ensure this is to make sure that your caregiver receives ongoing training.  What's new when it comes to your loved one's medical condition?  Are there new treatments that your caregiver should know about?  Caregiver agencies are able to provide this type of training for its caregivers.  As a private employer, it is your responsibility to provide training for your caregiver too.  Make this a part of the goals that are established during the performance reviews.
Also use this time to look for additional training opportunities for your caregiver.  There may be ways in which your caregiver can think outside of the box when it comes to your loved one.  This can only be done if she receives the proper training that is kept up to date.
Mutual Respect
Finally, this is one of the main flaws when it comes to in house caregivers.  The family starts treating the professional caregiver like a maid or housekeeper.  She is a trained professional who lives in your home to do a job, which is to take care of your loved one.  She deserves your respect.
Yes, your caregiver will assist with things such as washing the dishes and doing the laundry.  After all she is living in the home and needs to take care of the patient, which will include these things.  She is there for the patient.  Remember this and you should have a prosperous caregiver relationship.
It's critical that you find a caregiver in Beverly Hills who matches your exact needs.  At A Better Way In Home Care we do just that.  Call us today, and we will be pleased to answer all of your questions at: (323) 650-2211.